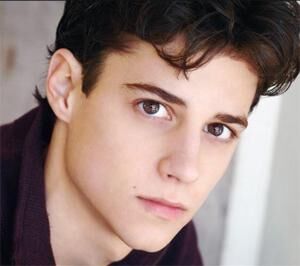 Kenneth Robert "Ken" Baumann (born August 8, 1989) is an American actor best known for his role as Ben Boykewich on The Secret Life of the American Teenager.
Ken was born in Urbana, Illinois, and grew up in Abilene, Texas, where his family still owns and operates a miniature horse ranch and wildlife rescue. Ken is inspired by the work of Kurt Vonnegut, Albert Camus, Michael Haneke, Martin Scorsese, Stanley Kubrick, Francis Bacon, James Brown, and Erich Fromm. He also loves writing, photography, music, and improv comedy.
Ken Baumann started acting at the age of 11 in New York and Texas. He moved to L.A. at age 14 and almost immediately landed a role as one of the leads in a pilot for Fox alongside Alan Ruck and Kristen Johnson, penned by famed playwright Nicky Silver. On television, he has also appeared as 'Peter Johnson' in the "Heal the Pain" episode of Eli Stone, in Sixty Minute Man, and The Other Mall, amongst other parts. He had has played minor parts in several motion pictures. Before his role on The Secret Life of the American Teenager, Ken could be seen playing the boyfriend in the "T-Mobile" commercial often termed, "Creepy Dad", wherein the father of a teen girl uses the myFaves function on his daughter's phone as a way to intimidate her new boyfriend. Ken also shot the independent feature "Spring Break '83" with a cast that includes Jamie Kennedy and Joe Pantoliano.
In an interview with Blog Talk Radio, Baumann was quoted as saying that he was attracted to the role of Ben on The Secret Life of the American Teenager because "he's very loving; he's very sweet and of course, the comedic stuff is also really fun to play as well."
Community content is available under
CC-BY-SA
unless otherwise noted.